CH - 3013 Bern

Download of Version
from Sessions
EKON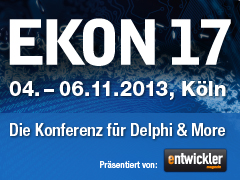 • Song of 2010
• Song of 2011
• Song of 2012
• Song of 2020




• Security News
• Datenschutz aktuell
• UML 2.0 Praxisbuch
• Prozessmodelle
• Object Management Group
• DUnit Testing
• DLL+ Technik
• Liste UML Tools 06
• • Download Section
• Kylix News

Project Management
InterBase Knowledge
• ObjectPascal WebTool
• UML mit V/Hermes
• Pascal Lehre 96
• Entwicklerschule 2020
• Support in IT-Security
• Training in UML
• Neukuehl Epoch and maX60

Magazine
• Code Blog
• Der Entwickler
• Download-Surprise
• Das Linux-Magazin
• maXbox Mag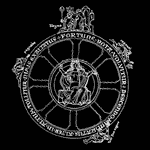 Visitor:

since Sept. 1998
training, engineering & consulting
kk news
Modified: 23.02.2021

Rails: 64 Years TEE

Machines in Time and Space


Code in a Box «maXbox 4.7.5» Release

Mobile and smart develops in ONE script engine to machine learning
«With Delphi/Pascal/Python Tutorials»

DataWebSecure in sourceforge.net

Application Loader and OpenSSL Support DWS V1.9

Agile UML Training 2021

Kursangebot 2 Tages-Workshop, mit Case Study und Übungen der Basis Diagramme. Schwerpunkte sind Patterns und Refactoring
IT-Architektur
Solide, stabile & typensichere App mit ObjectPascal (OP) trägt zur Akzeptanz bei, zumal Verfügbarkeit ein Ziel ist.
Das SOA Pattern RemoteDataService einsetzen und mit
dem avERP Open Source ERP BoXArt The4Rings modifizieren und ausbauen. Entwickler Serie mit OpenLDAP, OpenSSL, OpenVPN, OpenGL, OpenOffice
Software Engineering Kurs in a Week.
Software Architektur Services mit Mustern/Schichten CoreCode...und COdesign
Partnerships
Internet, GPS und GPS in trains
Webdesign, Schulung & Database
Netzwerk, Entwicklung und IT-Politik
Tutorials, Interviews, Forum
All ObjectPascal and Pascal in a well based Forum
MAGAZINE IS PUBLISHED BY THE PRO PASCAL FOUNDATION WHO OFFER THIS SERVICE AT COST. THE WORK IS DONE BY VOLUNTEERS.

Pascal Power Open Source Delphi
Free Pascal is a 32/64 bit Pascal compiler. Available for different processors: Intel x86,Amd64/x86_64,PowerPC,PowerPC64,Sparc,ARM!
Lazarus is a Delphi compatible cross-platform IDE Rapid Application.
softwareschule.ch
PascalPower &
Systems


softwareschule.ch


Tool of 2020: Delphi 10.4 für native Win32, MacOS, 64-bit

Quote of the net: Wisdom is where knowledge ends...Slow down!

email max@kleiner.com